The face of concrete is the translation of the authoritarian regime that, in the 70s, started to build the fourth largest dam in the world: Tucuruí. And no one can imagine that by crossing the access tunnel to the lake of over 3000 km, formed by the damming of the river Tocantins, is cruising with the energy of about 45 trillion liters of water.
But, to take the boat and start this journey, the giant figures materialize in the fossilized landscape and strangely powerful trees that quietly reveal the remains of the forests, animals, cities, indigenous tribes and stories drowned in that lake of forgetfulness. Over there, unseen, there are more than six thousand people: immigrants, people who lost almost everything after the flood and now live on top of more than a thousand islands formed by the damming of the waters along the 270 kilometers of territory from Pará.
All this is only the prologue of this story. There are currently three large dams being built in Amazonian Rivers and many other projects under consideration. So will we continue traveling through endless landscapes of forgetfulness and a variety of conveniences?
Paula Sampaio
May 2012
Fonts:
UFPA/Teses-www.ufpa.br
SDDH/Relatórios – sddh.org.br
PINTO, Lúcio Flavio. Tucuruí, a barragem da ditadura, Jornal Pessoal. 201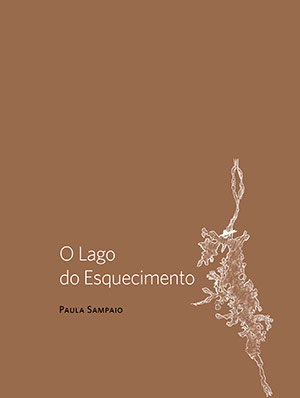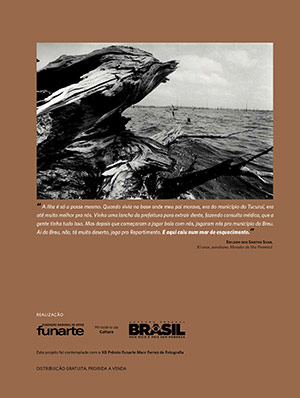 Click here to download the book
Place: Lake created by the Hydroelectric of Tucuruí /PA
Time: 2011–2012 (ongoing)
Base capture: negative BxW